Hungary's populist Prime Minister Viktor Orban has tweeted a message of support for former US president Donald Trump, urging him to "keep on fighting" as he faces a criminal indictment for making hush payments during his 2016 presidential campaign.
Mr Orban's post on Twitter featured a photograph of the two men smiling and shaking hands during a meeting at Mr Trump's New Jersey estate last August.
The far-right Hungarian leader had travelled to the United States to speak at the Conservative Political Action Conference, or CPAC, in Texas.
Mr Orban wrote: "Keep on fighting, Mr. President! We are with you."
The former US leader's indictment by a Manhattan grand jury on Friday was a historic reckoning after years of investigations into his personal, political and business dealings, and an abrupt jolt to his bid to retake the White House in 2024.
The exact nature of the charges against him is unclear because the indictment remains under seal, but they stem from payments made during the 2016 presidential campaign to silence claims of an extramarital sexual encounter.
Mr Trump is expected to surrender to authorities this week in the first criminal case ever brought against a former US president, but has denied any wrongdoing.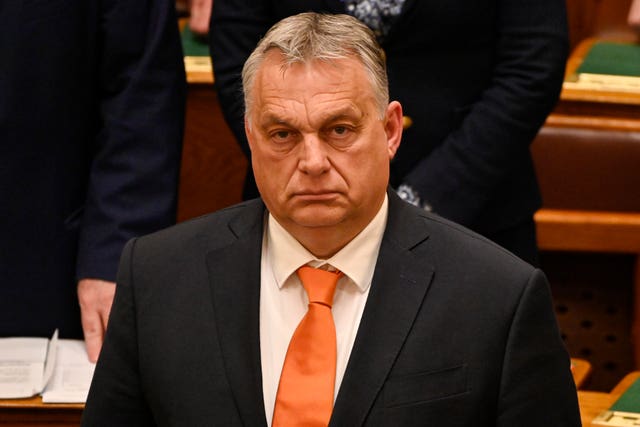 Mr Orban, accused by his critics of dismantling many of Hungary's democratic institutions and overseeing a widespread network of official corruption, was the first European national leader to publicly endorse Mr Trump's presidential candidacy in 2016, and voiced his support for his 2020 campaign as well.
As Mr Orban sought a fourth-straight term as prime minister last year, Mr Trump praised him as a "strong leader" who "truly loves his country", and lauded his efforts to crack down on illegal immigration.
"He has my complete support and endorsement for re-election as Prime Minister!"